Mother Was Told Her Baby Died after Birth, 49 Years Later She Finds Out It Was a Lie
It took almost five decades for a St. Louis mom to find her child, presumed dead since birth. The reunion was a surreal event, which left them with many questions.
It might seem almost non-plausible that a birthing nurse would assume a child died at birth because there are medical steps and examinations to be done before death could be pronounced.
However, this does not make it impossible because this was the story of Zella Price and her daughter Melaine Diane Gilmore. They separated the mother and daughter at birth because of a grave mistake. Here's all the bittersweet detail.
Zella Price waiting to meet her baby after 49 years [left] Zella Price and daughter, Melanie Gilmore in a tight embrace after seeing each other for the first time [right]. | Photo: youtube.com/ABC News
MELAINE SEES HER MOM FOR THE FIRST TIME
In a touching 2015 video shared on YouTube, Melanie Gilmore, a 49-year-old from Oregon, was being led through the hallway of her home by her two grown kids – while another person recorded the event – who could not control their excitement.
The pair blindfolded their mom, showing that they had a surprise for her. Gilmore was worried while they gently led her through the house, but the two kept reassuring her that nothing was wrong.
They eventually led their mom to a room in the house and gently lowered her on a bed. Then, after taking off the blindfold, they shared their surprise with her.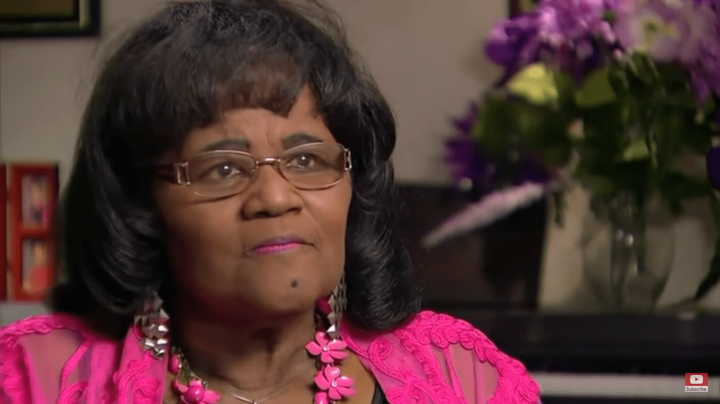 Zella Price in an interview with ABC after meeting her daughter. | Photo: Youtube.com/ABC News
Gilmore's kids gently explained to her that they had found her mother. The three walked her through all the processes it took to prove it was her mom. They also stated that a DNA test was done after getting a cotton swab from her mouth; hers matched 99.9 percent with the woman.
Gilmore seemed to be shocked for a few minutes while her kids signed to her that the woman was her mother. Then, at a point, the mom-of-two bowed her head, shedding tears as the emotions raked through her.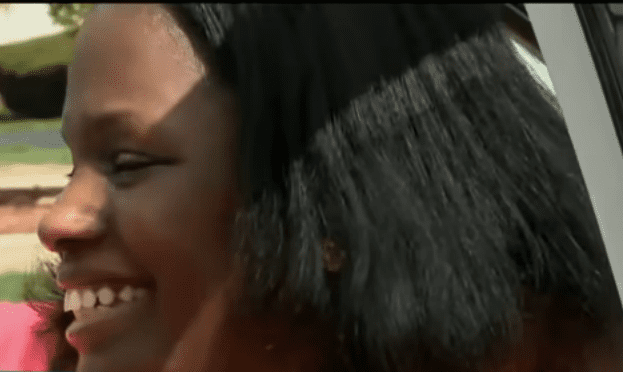 Melanie Gilmore when she met her mother for the first time. | Photo : Youtube.com/ABC News
HOW GILMORE AND HER MOM WERE SEPARATED
It all dated back to the 60s when Zella Price, a native of St. Louis, went into labor and gave birth to a baby girl. Unfortunately, Price was told that her daughter was premature and did not survive.
Unknown to her, it was nothing but a costly mistake that the nurse on duty made. Price, who became an accomplished gospel singer, moved on with her life with the pain of losing a child.
On the other hand, Gilmore was taken to Oregon, where she was adopted. At three, she was infected with measles and lost her hearing abilities. So it became that mother and child were well and alive, with no idea about the vacuum between them.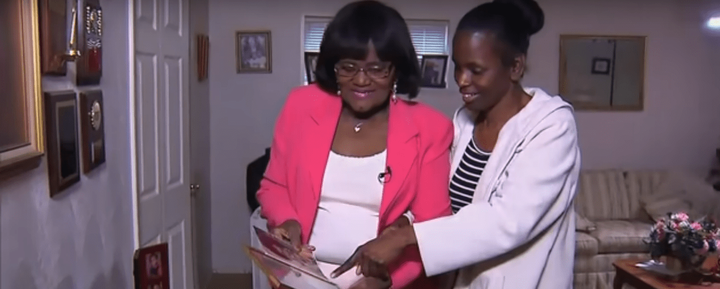 Melanie Gilmore and her mother, Zella Price after meeting each other. | Photo: Youtube.com/ABC News
MOTHER AND CHILD ARE REUNITED
In the YouTube clip, Gilmore's kids got Price on a video call, and for the first time since her birth, she got to see her mother. The pair's excitement knew no bounds as they gushed over each other.
Woman Is Told Her Daughter Died at Birth, 69 Years Later She Discovers It Was a Lie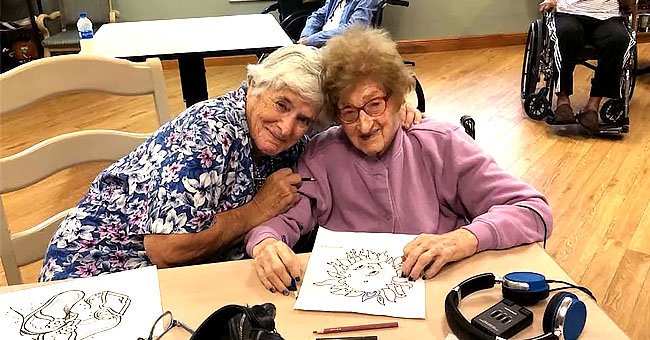 Adopted Woman Told Her Mother Died after Childbirth Is Reunited with Her 80 Years Later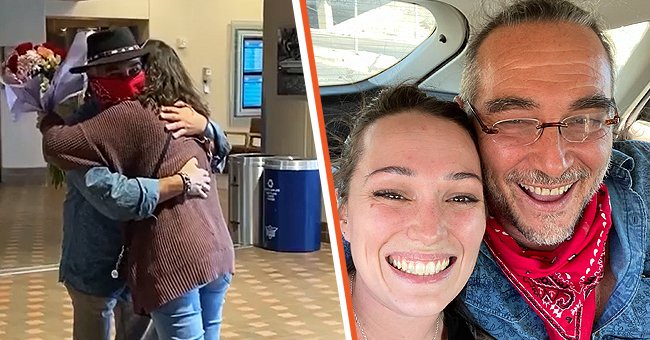 'I've Been Looking for You My Whole Life': Gay Man Discovers He Has a Daughter When She Messages Him
Despite her speech impairment, Gilmore expressed her love amid tears. She later flew over to St. Louis, where she and Price had a proper reunion. The two were locked in the sweetest and most soul-stirring hug while they burst into tears.
Speaking about the bittersweet reunion, Price explained that she was hurt by the years of separation. However, she was glad that she had her "baby" back. Price stated that what she felt while holding her daughter after being separated for the longest time was indescribable.
While Gilmore's emotions got the better part of her, she managed to mention how excited she was to have her mother in her life again. Price ultimately stated that there would be further investigations on the incident.
Source/Credits: operanewsapp.com